About Jackie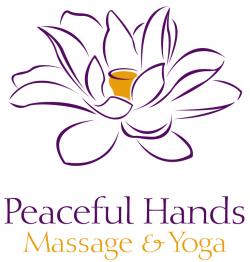 I'm here to help you find your peaceful place & relief from pain and stress. I'm a National Board Certified and State Licensed Massage Therapist, Ayurvedic Counselor, and Yoga Instructor serving Central Virginia.

My massage specialties include Swedish Massage, Deep Tissue & Myofascial Therapy, Ayurvedic Massage, Hot Stone Massage, Reiki, & Craniosacral Therapy.

My yoga classes are a playful blend of basic Hatha asanas, mixed with flowing Vinyasa, Tibetan, Ayurvedic, & energy-based yoga. My classes are appropriate for all levels -- including people who are trying yoga for the very first time.

I have a Bachelor's Degree from the University of North Dakota and am a graduate of the Virginia School of Massage. I have graduated from programs with the Upledger Institute, the American Institute of Vedic Studies, and the Thai Massage Academy.

My Massage Office is in downtown Madison, Virginia. My Yoga Classes are at Peaceful Hands Yoga in Orange, Virginia.
I've dealt with stress. I was diagnosed with migraines in fifth grade. From bad body mechanics and a desk job, I gave myself chronic neck pain. And, I've endured the assortment of little injuries that overdoing and bad ergonomics can spur in a lot of us.
In the mid-1990s, I decided to stop taking my health for granted and I began incorporating massage and yoga into my own personal health routine. It didn't take long before I realized how life-changing and pain-relieving a bit of natural healthcare can be. Most notably, my migraine headaches, a regular source of pain since I was in fifth grade, dramatically decreased in both frequency and intensity.
In the spring of 2001, I was lying on the massage table getting my monthly tune-up and I had one of those life-changing "lightbulb moments." I thought, "I feel better than ever. I should do this for someone else." Within a few months, I had enrolled in massage school. After graduating from massage school and establishing my practice, I enrolled in yoga teacher training. I continue to study and train in natural techniques, including Ayurvedic therapies, that can improve and enhance one's health. It is a great joy and honor to share massage and yoga with people who are in pain, are under stress, or just need a natural and effective way to maintain their good health.
Massage, Yoga, and Ayurveda changed my health and changed my life. To share these natural healing therapies with you is my honor.
It helped me. Why not you?
If you have questions or would like to talk more about how massage or yoga can be helpful to you, please contact me. Use the "Contact Jackie" form. I look forward to hearing from you.